I got to shoot one of my favorite families this weekend, my girlfriend Wilma and her handsome son Robert. I have known Robert since the moment he came into this world and took his first breath – he also happens to be my Godson. Wilma is the most amazing person and other than my Mom, the strongest woman I know! Her strength shines through in these photos, as well as her love & devotion for Robert.
Wilma suggested we shoot this year's photos at Paradise Point in Mission Bay, somewhere where she and Robert go often and also where she and Michael were married. Wow, the grounds there were just beautiful and I can tell this is going to be one of my favorite new places to shoot. Thanks Wilma for suggesting it. Love you both!!!!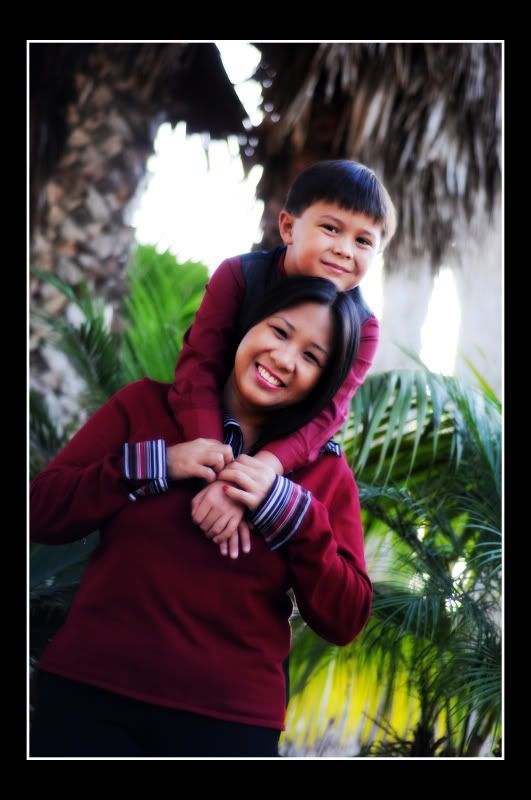 This was Wilma's idea and it turned out SO cute!!