Here they are, my 2014 October Holiday Minis.   Please remember that this is the FINAL MONTH that I will be offering Old Steel Bridge & Seaside Sofa Session minis.  If you don't see the location that you wanted, it will be listed in November, as well as a brand spanking new location (more information coming shortly)!!
ALL of the minis below are 20 minutes in length, and are perfect for photos of couples, just the kids, or small INDIVIDUAL FAMILIES (no extended family members please) who are interested in grabbing a few fabulous photos for their Holiday cards and gifts.  These sessions include a 21 day private online gallery & approximately 20 beautiful high-resolution images on CD w/ print release.  These minis will be booked on a 1st come, 1st served basis, and are NOT confirmed until your deposit has been received.
To book one of the minis below, please email me the date and time (along with a backup) that you are interested in at:  tessa@grinandshareitphoto.com
A $50.00 non-refundable deposit is required to book your session, and will be deducted from the balance due the day of your session.
COST = $275.00
THE OLD STEEL BRIDGE  {East County San Diego}
WHEN: Saturday, October 4th
TIMES:
5:00pm – BOOKED
5:20pm – BOOKED
5:40pm – BOOKED
WHEN: Sunday, October 5th
TIMES:
5:00pm – BOOKED
5:20pm – BOOKED
5:40pm – BOOKED
WHEN: Sunday, October 19th
TIMES:
4:40pm – BOOKED
5:00pm – BOOKED
5:20pm – BOOKED
OLD POWAY PARK {Poway}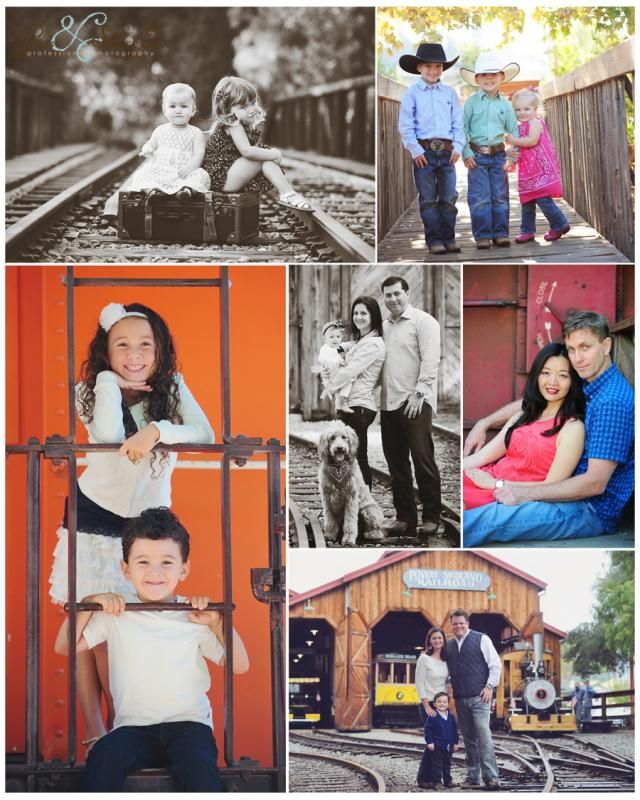 WHEN: Sunday, October 5th
TIMES:
8:40am – BOOKED
9:00am – BOOKED
9:20am – BOOKED
SEASIDE SOFA SESSIONS {Pacific Beach}
WHEN: Sunday, October 26th
TIMES:
4:20pm – BOOKED
4:40pm – BOOKED
5:00pm – BOOKED
5:20pm – BOOKED
5:40pm – BOOKED
Balboa Park
WHEN: Saturday, October 18th
TIMES:
8:40am – BOOKED
9:00am – BOOKED
9:20am – BOOKED