As most of you know, Joel and I purchased our first home in June of 2008. What most of you probably don't know is that from a young age I wanted to be an interior decorator when I grew up. I even applied and got excepted to art school when I lived in Denver, but ended up moving to California soon after that. Life of course took me on a different path, and I am so thankful that it did because I can't imagine doing anything else!!!
I've lived in many apartments, townhomes, and houses that I've rented, but decorating this house, this tiny 1,200 sq ft house, oh how it has been a challenge. Maybe it's because this time I actually own my home vs. renting it, but I've had a hard time committing to many purchases, and it took me 4 months alone to find a floor lamp I liked for the living room 😉
This brings me to window treatments. Who ever knew that they were so expensive?! I knew I'd have buy window treatments for the house in stages because of the cost, but I didn't expect it would take me almost 7 months to find curtains I like for our living room. Then one day last week there they were, waiting for me!!! And the best part, I found them at Target (I LOVE Target) after shopping at every home store in San Diego and online where curtains were three to four times the price. Yay for a great deal, and yay for finally being able to warm up our cold, bare looking living/dining room area. I finally feel like our house is becoming a home…
Below are some before and after photos, including the way our living room/dining room space looked before we even bought the house. The last step in my window treatment journey is to buy wood shutters for all of the windows in the house. This is going to have to wait awhile though because my oh my, they are expensive!!! Until then I can daydream about how great they will look under my beautiful new curtains when I finally get them??! Ahhh, it's the little things in life. Enjoy!!
The living room area before moved in (yellow sponge painted walls and all)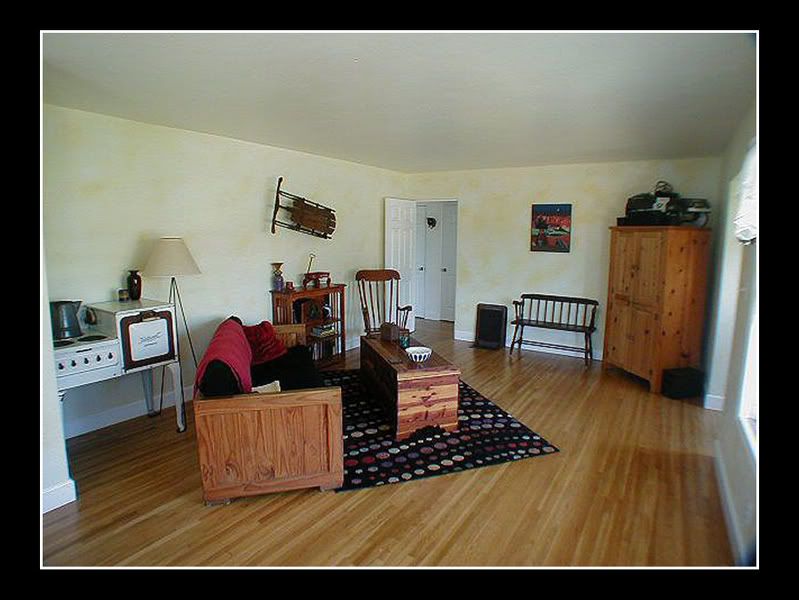 Soon after we moved in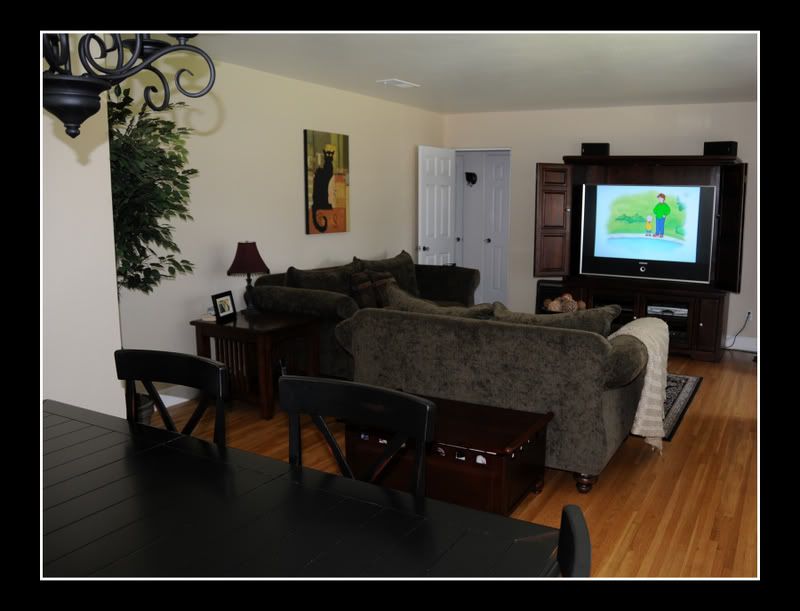 Finished living room including my new buffet


Dining room before we moved in (we moved the ceiling fan to our bedroom)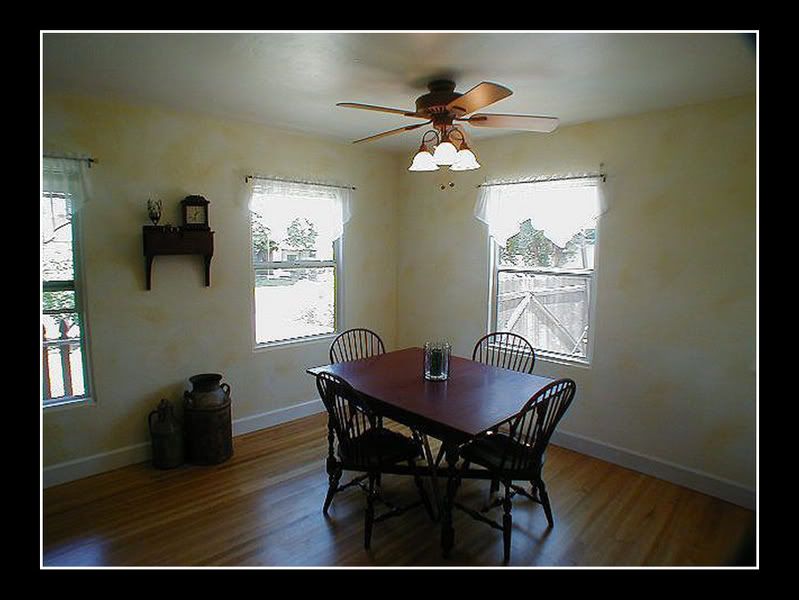 Soon after we moved in


Living room/dining room area right before Joel hung up the curtains


Finished area (except for the shutters which we will eventually install)


Ahhhhh, so warm and cozy!!!